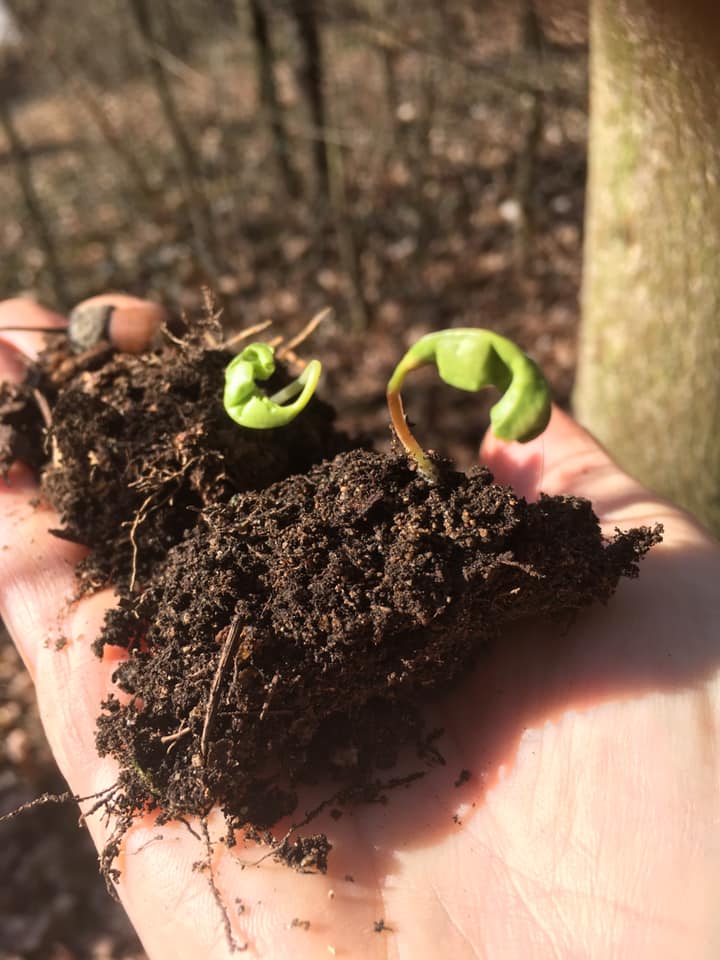 Chcete mít opravdu "svůj vlastní" strom? Máme tu pro vás postup jak na to v jednotlivých jednoduchých krocích.
Připravte si větší sáček, menší sáček a lopatku.
Běžte teď do lesa – jaro je nejlepší čas ke sběru semen k dalšímu sázení, najděte strom, který se vám bude líbit, bude vám s ním příjemně a bude zdravý.
Odhrňte půdu a nasbírejte jeho semena. Mohou být už naklíčená nebo ještě v obalech.
Pokud to budou žaludy, sbírejte jen takové, které prsty nepromáčknete, nejsou plesnivé a jsou opravdu tvrdé. To je známka toho, že nejsou prožrány broučky a tudíž mají schopnost vyklíčit a zakořenit.
Pokud budete chtít sbírat jehličnany, nasbírejte si jejich šišky, které dejte do extra sáčku/tašky a až přijdete domů, tak s ním několikrát bouchněte o zem, aby se vysypala ze šišek semínka.
Semínka břízy jsou uložená v jehnědách, které stačí jen jemně prsty stáhnout.
Semínka javoru jsou v obalech, kterým jsme jako děti říkaly nosy a lepily si je na nos. Uprostřed je z každé strany jedno semínko, které klíčí.
Do menšího pytlíčku dejte semínka a žaludy. Do většího nasbírejte lesní půdu i s listy tak, jak je. Je bohatá na rašelinu a vše vám v ní krásně přirozeně vyklíčí.
Až přijdete domů, dejte půdu na misky, které se dávají pod květináče/kořenáče a do nich jemně přidejte semínka a všechny vaše poklady.
Jemně zalijte a nechte venku. Můžete je nechat i na balkoně.
Počkejte zhruba dva týdny, záleží na počasí a pak je čas vybrat vhodné místo na jejich zasazení, neboť začnou kořenit dolů a neměly by místo.
Stromy, stejně jako my lidi a zvířata, jsou společenští tvorové, proto je určitě sázejte do skupinek, přiměřeně od sebe, s ohledem na jejich budoucí růst, záměr a velikost.
Snažte se o biodiverzní sázení, tzn. že budete dávat k sobě kromě pár stejných také odlišné druhy podle toho, jak se mají rádi, ale o tom opět v dalším článku.
A je to! Teď už jen hodně lásky, péče, trpělivosti a těšení a stromy budou růst s vámi a vašimi dětmi do dospělosti a krásy.